Selected Movies & Media by Jason Rosette
Jason Rosette: Writer-Director's Reel
Writer-Director's Reel for Filmmaker, Multimedia Producer, and Digital Media Lecturer Jason Rosette
NOTE: This is a Writer-Director reel and is meant to highlight projects which involved the development and writing of a script with the direction and blocking of actors or non-actor talent.
However, some projects  here also involved shooting, editing, and motion graphics.
See lower thirds for specific additional credits by Jason Rosette
'Bringing Hope to the Children of Cambodia with Cloud' (Microsoft Asia)
Philanthropic Video for Microsoft Philanthropies Asia, Directed and Location Managed by Jason Rosette
Child abuse and trafficking remains a serious social issue in Cambodia.
Hoping to bring an end to this is the Child Protection Unit (CPU), a joint operation between the Cambodian Children's Fund and Cambodia National Police. Its work involves providing assistance in the investigation of crimes committed against children, training local police officers in investigative techniques, and supporting victims and their families in the recovery journey.
'FREEDOM DEAL'
Episodic Scripted Drama; Written, Directed & Edited by Jason Rosette
SYNOPSIS: During the Vietnam War, a combined US & Army of South Vietnam military operation enters Cambodia to locate and destroy North Vietnamese and Viet Cong sanctuaries. A Cambodian youth named Samnang ('Lucky') and an ornery but likable wedding musician make their way through the conflict – encountering landmines,  surreal ghosts, and marauding helicopters as they go.
'A strong, interesting story with good characters and excellent acting, and the supernatural element was bizarre but just right for the story!' - Highway 61 Film Festival
See the Freedom Deal website for more information, screening history, and EPK.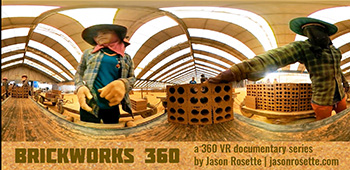 'BRICKWORKS 360'
360 Degree Immersive Video Documentary Directed & Edited by Jason Rosette
An immersive 360 VR documentary look inside 'Old Skool' brick factories in the developing world. This is Part 1 (Cambodia), from the Camerado Movies and Media Asia gallery
'BrickWorks 360' was shot on location in Siem Reap province, Cambodia
'BOOKWARS'
Feature documentary with TV versions; Written and Directed by Jason Rosette
SYNOPSIS: The gritty world of New York City street booksellers is exposed in a remarkable story that chronicles their lives and loves and their unique perspectives on life. See the Mayor, the University and the NYPD try to shut them down!
'Superb...mesmerizing' - NY Film Critics Circle
'Utterly compelling' - Jacksonville Film Journal
New York Underground Film Festival Winner * IFP Gotham Award Nominee
See the BookWars website for more reviews, screening history and information
'LOST IN NEW MEXICO: The Strange Tale of Susan Hero'
Feature Scripted Drama; Written and Directed by Jason Rosette
SYNOPSIS: In a desert town somewhere in the Southwestern United States, a young woman named Susan seeks a maverick animal cloning expert who claims he can bring her recently deceased daughter back to life.
'Great Road Pic' - Angelika Entertainment
'A unique and interesting take on the fluidity of technology versus the recurring commonality of the human condition' - Moving Image Journal
See the Lost in New Mexico website for more reviews, screening history, and press materials
Jason Rosette: Aerial (Drone) Production Reel
(Aerial) drone video reel for filmmaker, Multimedia Producer, and Digital Media lecturer Jason Rosette
All clips piloted, shot and produced by Jason Rosette using DJI platforms
Screenplay & Script Doctor Portfolio for Jason Rosette
Screenwriter & Script Doctor Portfolio
Includes features, long form factual/documentary, episodic, and short form projects developed, researched, and written by writer-director Jason Rosette.
Many of these projects were produced and completed; take a moment to compare the screenplay version with the final distributed film or media content!
Direct link to Jason Rosette's screenwriter & script doctor portfolio: https://issuu.com/camerado/docs/jrosette_writer_portfolio_5-2011
Short Form Movies & Media by Jason Rosette

'Bangkok Traffic'
by Jason Rosette
'Bangkok Traffic'
by Jason Rosette

Crab Ladies
by Jason Rosette

360 Video: TRYBE
by Jason Rosette

Mysterious Workers in Asia
by Jason Rosette

Charlie's Box
by Jason Rosette

360 Travel Video - "RIDE"
by Jason Rosette

Where Buffalo Roam
by Jason Rosette

STEM Fest Asia
by Jason Rosette

360 Betel Seller
by Jason Rosette

360 Shwedagon Pagoda
by Jason Rosette
Music and Audio Production by Jason Rosette
Jason Rosette is also a trained and seasoned voiceover professional, with experience reading narrations, explainer videos, ads for radio and video, and audio book content. He is a FiCore member of SAG-AFTRA, allowing him to work on union and non-union projects. Jason Rosette also produces and supervises the production of music and audio content, including records, singles and soundtracks by musical artist Gone Marshall. Listen to Gone Marshall on Spotify, Apple Music, Bandcamp, and other platforms.

'HYACINTH' - Gone Marshall
Music & Video Produced by Jason Rosette

'GO ON' - Gone Marshall
Music & Video Produced by Jason Rosette
Music & Video Produced by Jason Rosette

'BAD GUYS' - Gone Marshall
Produced by Jason Rosette
Prosocial Documentaries by Jason Rosette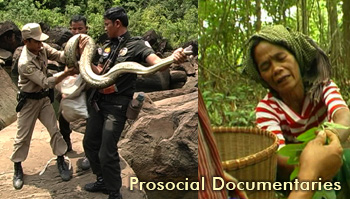 PROSOCIAL DOCUMENTARIES
Jason Rosette has written, directed, and edited a range of commissioned prosocial documentaries for clients including: Conservation International, Flora and Fauna International, WildAid, USAID, DAI, the NGO Forum on Cambodia, Microsoft Developing Markets, and others.
See CV & Credits page for a complete list of clients and projects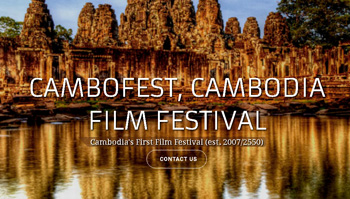 CAMBOFEST: Cambodia's First International Film Festival (est. 2007 / 2550)
Founded and co-organized by Jason Rosette in 2007/2550 while he was studying for an MA in International Development at Royal University of Phnom Penh
The first internationally recognized film festival to take place in Cambodia, and the first recurring motion picture festival event since the end of the Khmer Rouge regime.
A non-state, non-aligned, grass roots effort established with a pioneering pro-copyright mandate which identified and fought piracy in the Cambodian motion picture sector
Paved the way for numerous regional festivals which followed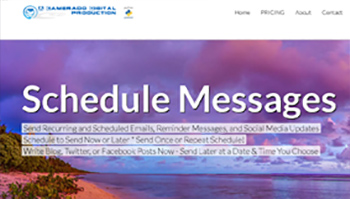 SCHEDULE MESSAGE
Web based communications application designed and supervised by Jason Rosette
A Content scheduling utility; send repeat, delayed, and recurring email reminders and social media updates.
Send once or recurring; edit and export messages for offline editing and then re-import new schedule
Includes intuitive customizable scheduling calendar
Sign up now for a free account!
2019 - 'Kleen' Producer & Arrangements, Album, Artist: Gone Marshall
2019 - SCD Cambodia: Organizational Overview Video
2018 - Argosy - Producer & Arrangments, EP Album, Artist: Gone Marshall
2018 Bad Guys - Producer & Arrangements, EP Album, Artist: Gone Marshall
2018 Mystery Ride to Grandma's - Director, 360 Video
2017 Shwedagon Pagoda 360: Burma - Director, 360 Video
2017 BrickWorks 360 - Director, 360 Video documentary
2015 ScheduleMessage - Producer / Designer, Web Application
2013 Microsoft Asia: Bringing Hope to the Children of Cambodia with Cloud - Director, Video documentary
2013 Freedom Deal: The Story of Lucky (Episodic) - Writer-Director, as Jack Ro
2012 Bangkok Traffic - Director, as Jack Ro
2012 Crab Ladies - Director, Video Documentary as Jack Ro
2012 Mysterious Workers Atop Bokor Mountain - Director, Video documentary short, as Jack Ro
2011 I'm Sorry I Forgot - Director, Short
2010  The Crunch - Producer, Composer, LP Album, Artist: Gone Marshall
2010 Born Sweet - Location Manager
2010 MegaFon Party - Editor (TVC)
2010 Pirate's Curse - Postproduction Supervisor, Editor, Story Consultant; TV Drama
2009 Lost in New Mexico: The Strange Tale of Susan Hero - Director, Scripted Feature
2008 Vuth Learns to Rock - Director, Rockumentary
2007 CamboFest: Cambodia Film Festival - Founder, Co-organizer
2006 Hollywood Blackout - Director, Scripted Video
2006 A Day at the Races - Director, Video documentary
2006 Have Forest, Have Life - Director, Video documentary
2006 Moto Cambodia - Director, Video short
2005 Crisis - Director, TV documentary
2000 BookWars - Director, Documentary Feature
2000 Benjamin Smoke - Additional Editing, Documentary
2000 Playing Mona Lisa - Bartender (character), Scripted Feature
1994 Charlie's Box - Director, Scripted Drama
1994 The Desperate Trail - Office Production, Scripted Feature
1992 52nd Street Serenade - Additional Writing
1989 True Blood - Driver, Scripted Feature
This is the ongoing portfolio of Writer-Director, Filmmaker, Video and Multimedia Producer, and Design Educator Jason Rosette.  Projects on this page include feature films and documentaries, episodic, shorts, promos, media platforms, web apps, music, soundtracks, and more
Jason Rosette is a creative, award winning filmmaker, media producer, and design educator working in the USA and Asia. Visit his website at www.jasonrosette.com