American English Voiceover by Jason Rosette
American English voiceover professional in Asia & the USA | As a trained and seasoned VO talent, Jason Rosette is available for many different types of voiceover and narration projects including: commercials, promos, documentary and audiobook narrations, voiceovers for radio, web videos, TV, and more.
Originally from the USA, and trained at NYU's Tisch School of the Arts (BFA), Jason's base narration voice is 'American Neutral', with the ability to flex into a range of different regional and international accents. When he's not working on a shoot or producing media content, Jason can be found in his studio lending his adaptable sound to clients worldwide.  Jason Rosette's voiceover work can be delivered within 1 day to clients anywhere around the globe online.
Contact Jason Rosette with inquires regarding your voiceover and narration project!
Commercials & Promos for radio, television, streaming, podcasts &
Audiobooks
Explainer videos
Movies and Live Action
Video Games
Up to 50% of voiceover scripts written in English as a second language require last minute tweaking and changes in the booth.  This is because some idiomatic expressions and phrases don't read authentically when they are voiced by a native or English-fluent voiceover talent.
Jason Rosette's American English language voiceover services are available locally in Asia & the USA, or remotely thanks to a fully equipped home studio.
Revisions, directions and delivery available by broadband, Skype, Dropbox, or client's platform of choice. Contact with inquiries
Jason Rosette' s American English Voiceover Clients: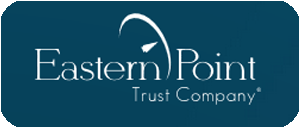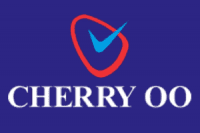 Testimonials
Hi Jason, You're too good! I'm gonna save your info for my next book....the material for which is already ready...Cheers and best of luck! Stay in touch!
- Raminder B.
Jason did such a great job narrating my book. He really brought the characters to life and made them feel real
- Matthew Gerges, "As the Way Comes" (Audiobook)
You have a great voice and I loved your delivery! Thank you again -

- Will C.
Jason over delivered and approached the whole project with professionalism and expertise. Highly recommended!

- Kevin, erapport
Jason is a TRUE PROFESSIONAL. Did an EXCELLENT job with the Voice-over. He understood the concept of the presentation and delivered exactly what we wanted. Highly recommended.
-Judiya
Computer savvy, smooth nice voice, good results.
- Concannon and Associates, LLC
Jason did an amazing job with my story. He was professional, courteous and kept me firmly in the loop of what was going on. 
- Fallacious Fiction, Author