English Language Voiceover in Asia and the USA by Jason Rosette
English Voiceover in Asia / Professional American English Language Voice Over Services in Asia and the USA
Jason Rosette is a trained, experienced voiceover producer and performer working in the USA and Asia. He is is available to provide a Neutral American English accent for e-learning courses, narration for audiobooks, Presentations and Documentaries, Radio and TV spots, narration and voiceover for web videos , and more.
Originally from the USA, with training in New York at NYU's Tisch School of the Arts (BFA Film & TV), Jason's base narration voice is 'American Neutral', with the ability to flex into a range of different regional and international accents.
When he's not working on a shoot or producing media content, Jason can be found in his studio lending his adaptable sound to clients worldwide.  Jason Rosette's voiceover work can be delivered within 1 day to clients anywhere around the globe.
Contact Jason Rosette with inquires regarding your voiceover and narration project
ABOUT JASON: Jason Rosette a dedicated and trained voiceover performer in Asia and the USA. He is also an established writer-director and narrator who has worked in media production for over 20 years. His voiceover, multimedia and audio production services help your business stand out by sharpening your brand and connecting with your target audiences.
In addition to producing and delivering English language voiceover in Asia and beyond, Jason Rosette also writes copy and scripts, produces content for international clients, and consults on a range of prosocial media efforts.
Jason  trained in TV, Film & Drama at New York University, then later trained with Taylor Korobow Stephen Drewes, and Elaine Clark in the San Francisco Bay Area. As an American English Voiceover in Asia specialist, Jason's voice is conversational, authentic, and delivers with a neutral American English accent.
Voice gender: Male (*can read as female, youth, child on Audiobooks as well)
Voice age: Adult, Middle Age
Pitch: Tenor
Voiceover style: Conversational, Believable, Warm, Authentic
Available for:
TV and Radio Spots | Explainer Videos | Narration & Audiobook Narration | Documentaries | Phone Greetings & Voice Mail | Audio and E-Books Narration | Podcast Production and Hosting | Web Videos | E-Learning & Tutorial | Video Games/Apps | Voiceovers for E-Learning | Voiceovers for Commercials | Voiceovers for Promotional Videos | Voiceovers for Explainer videos | Voiceovers for IVR | Voiceovers for Video Games | Voiceovers for Audiobooks | Audio Post-Production Services
Email: hello@jasonrosette.com or call (+855) 011 736 206 to receive a quote for your project!
Commercials & Promos for radio, television, streaming, podcasts &
Audiobooks
Explainer videos
Movies and Live Action
Video Games
Up to 50% of voiceover scripts written in English as a second language require last minute tweaking and changes in the booth.  This is because some idiomatic expressions and phrases don't read authentically when they are voiced by a native or English-fluent voiceover talent.
Jason Rosette's American English language voiceover services are available locally in Asia & the USA, or remotely thanks to a fully equipped home studio.
Revisions, directions and delivery available by broadband, Skype, Dropbox, or client's platform of choice. Contact with inquiries
As an American English Voiceover in Asia producer, Jason Rosette can also help source and cast talent in any language for your ongoing production needs.
Multilingual Voiceover Recording
Are you seeking additional native English voiceovers in Asia for your production? Contact Jason Rosette to help source and cast UK English Voice talent, Australian English voice talent, South African voice talent, Irish voice talent, or any other variation of English language voiceover in Asia!
I offer a quick 24 hour turnaround for less complex English language voiceovers in Asia , and can provide a free quote for multi-cast or fully produced projects!
Jason Rosette: English Voiceover in Asia & the USA - Clients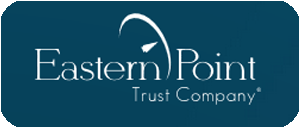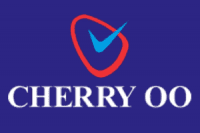 Testimonials
Hi Jason, You're too good! I'm gonna save your info for my next book....the material for which is already ready...Cheers and best of luck! Stay in touch!
- Raminder B.
Jason did such a great job narrating my book. He really brought the characters to life and made them feel real
- Matthew Gerges, "As the Way Comes" (Audiobook)
You have a great voice and I loved your delivery! Thank you again -

- Will C.
Jason over delivered and approached the whole project with professionalism and expertise. Highly recommended!

- Kevin, erapport
Jason is a TRUE PROFESSIONAL. Did an EXCELLENT job with the Voice-over. He understood the concept of the presentation and delivered exactly what we wanted. Highly recommended.
-Judiya
Computer savvy, smooth nice voice, good results.
- Concannon and Associates, LLC
Jason did an amazing job with my story. He was professional, courteous and kept me firmly in the loop of what was going on. 
- Fallacious Fiction, Author